Authentic German Beer Steins, Glass & Ceramic Beer Mugs, Beer Boots and German Gifts. A family tradition since 1954.
Custom Engraving
Popular Brands
Custom Engraving
Engraving your German drinkware with a custom message is easy and affordable!
Laser Engraving Examples
Custom laser engraving lets you turn an ordinary beer glass into a statement. Whether it's your name, a corporate logo or special event keepsake like a groomsmen gift, we can personalize your stein, mug or boot with the message you want.
Select a glass type to see examples of work we've done.
Be sure to see all available laser engraving fonts to pick the right one for your message.
1) Pick the Item you Want Engraved. Engraving Is Available on All of Our:
Custom engraving services can be done on our glass beer steins, glass beer mugs and beer glasses and glass beer boots. Add your company logo, important dates, names or other information to create a truly customized, unique item!
2) Click The Blue "Custom Engraving" Button
3) Choose Your Font and Type Your Message
4) When You Place Your Order, You Can Double Check the Message
Laser Text Engraving Details and Cost
Only $8.95 per item!
"Per Item" applies to laser engraving on one side or one position of the product.
Multiple lines of text will be centered, unless otherwise instructed.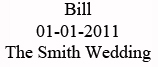 To order laser engraving on additional sides or positions of text, please call 1-844-BEER-MUG (233-7684)
Engraving on more than one side and above the fill line is available on our:
Add $4.95 to the per item price for each additional engraved side or engraving above the fill line.
Please allow up to 4 business days (excludes weekends & holidays) for laser engraving orders to ship.
All laser text engraving is done in-house by our trained staff.
Laser Logo/Image Engraving Details and Cost
Call 1-844-BEER-MUG (233-7684) to place an order for engraving an image.
Setup Up Fee (per order, not per piece): $10.00
Image Engraving: $8.95 per item*
Art Fee (if suitable** image file is not supplied): starting at $19.95. For a price quote or art questions, please email your artwork to: customerservice@germansteins.com
* "per item" applies to laser engraving on one side of the product up to a 6 sq. inch area. For each additional engraved side or engraving above the fill line on the 0.5 & 1 Liter Dimpled Glass Mug or Beer Boot add $4.95.
**Suitable files for engraving: black & white line drawing image (no halftones/gradients) in a vector format file (preferred) or an image with a minimum of 300 dpi (dots per inch).
View the Art Conversion Process
When submitting your artwork for an engraving order, you are agreeing to the fact that you are in ownership of or have permission to use the logo/decoration supplied.
All laser image engraving is done in-house by our trained staff.
Please allow approximately 4 business days (after art approval, if applicable, excludes weekends & holidays) for image engraving orders to ship.
Shop Celebratory Custom Engraved Beer Glasses
Germansteins.com is proud to offer collectible glass beer mugs in a wide variety of different sizes, styles, designs, and more! Our glass mugs make great gifts for almost any occasion, perfect for special events like:
No matter what the occasion may be, nothing radiates vibrant rays of pure, unfiltered, awesomeness and sophistication like a personally engraved beer mug, perfect for celebrations, gifts, or just plain fun! We here at Germansteins.com understand the need for personalization, which is why were are proud to offer engraving services on a large selection of our available beer mugs, glasses, steins, and even these legendary German beer boot glasses.
After all, there is only one thing that can make your oversized 2 liter boot mug more of an awe inspiring piece of art that would make Picasso himself jealous. That obviously would be your name, company logo, or whatever else your beer-drinking heart desires clearly engraved, by our team of specialists, right on the front for everyone to see.
Personalized Beer Mugs for Your Boyfriend or Husband
Whether it be your boyfriend, dad, husband, or whoever that special man is in your life, our beer steins and German accessories make great gifts that men love. Personalized gifts are naturally viewed as better than right off the shelf, mass produced items that thousands of other people own.
It is the goal of our engraving services to really help you show someone that you were thinking about them. In addition, our glassware is available in all sorts of different styles, shapes, and sizes making them the perfect conversation piece for discussion amongst any man's overly juvenile buddies, as they sit in front of the television like cavemen around a campfire.
Custom engraved beer steins are ideal for Father's Day, birthdays, Christmas, or even just to show him that you care. The sincerity behind a personally engraved mug is genuinely heartwarming, and our products are perfect for men who are often extremely difficult to shop for.
Glass Engraveable Mugs are Perfect for Weddings
Nothing serves as a better memento for your buddies to remember your eternal unification in holy matrimony than a custom engraved glass beer stein for your wedding party. After all, they still have a lot of single years left ahead that they are able to get some solid use out of a quality beer stein while loading the dishwasher, picking out throw pillows, or looking for Chinese cabbage (it's called bok choy by the way) at the local farmer's market.
We currently offer a wide selection of engraving options, and by utilizing the latest technology in laser engraving, we are able to create exceptionally detailed logos, fancy scripts, or keep things simple with just your wedding date.
Ladies, our German steins make excellent gifts for you and your wedding party as well. Unlike advertisements of the 1950s that portrayed beer solely as a working man's drink, beer consumption and culture is now becoming incredibly popular among American woman.
We are constantly receiving orders centered around the bridal party, as the magical goodness of quality beer should be enjoyed by everyone who is of legal drinking age. Plus it is highly unlikely that any bride is going to like the idea of sitting at the reception table drinking a delectable German lager out of the finest available red solo cup. Check out some of our engraveable items that are guaranteed to bring a sense of class and sophistication to your wedding party.
21st Birthday Mugs to Remember Your Special Day
In the United States, a young person's 21st birthday is often viewed as a rite of passage. Some choose to drink until every room magically transforms into a bathroom, while others have a classy craft beer or two with their families. With glass beer mugs, steins, and other drinking devices ranging from .5 to 2 liters in size, Germansteins.com has got you covered, no matter what your birthday plans might be! These glasses are perfect for a young person to hand out to their best friends to utilize on their special night, or buy as a present for your newly legal son or daughter.
All of our products come with our quality guarantee, and make fantastic trophy pieces for years to come! However, if you plan on going out, we strongly recommend you leave the glass at home as simple safety precaution. For a small upcharge, many of our available types of glass products can even be custom engraved to commemorate the day you were able to consume what clearly has to consume your first beer…or 24. Just be sure to have a designated driver in mind!
Laser Engraved Glass Beer Mugs
Laser Engraved Glass Beer Steins with Lids
Laser Engraved Beer Boots